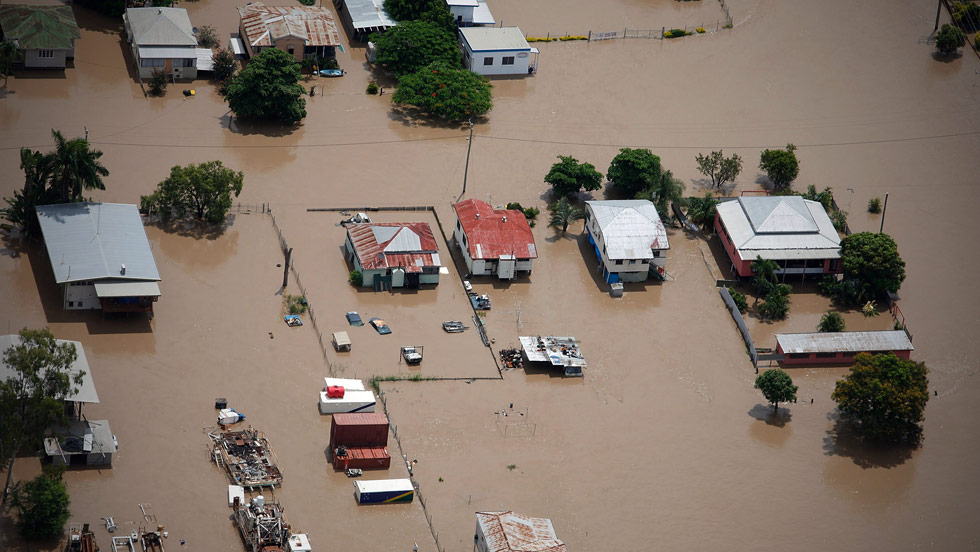 (Photo: Getty Images)
Well, those of you who are here in Australia who read my blog would be living under a rock if they haven't seen and heard of the news of the floods in Queensland.
So, for those who wish to help out, head on over to

this blog

where Toni is organising an online auction for other bloggers to donate items to be austioned/raffled and the money raised will be given to the Flood Relief Fund.
I don't really have anything ready to contribute to the cause other than a couple of unquilted quilt tops....and no way of getting them quilted in a few days....and given that I don't have huge numbers of visitors to my blog, I am unlikely to get much interest anyway. So, I will simply direct you over to Toni's Blog where later in the week she will list all of those participating.
Please help those who so generously gave following the Victorian Bushfires of 2009 (when Queenslanders also suffered floods back then too).